Crochet Swallow-Tailed Butterflies
A Free Pattern by Megan Mills
megan@kiwi.gen.nz


Hello fellow crafty people :)

I wanted a reasonably quick butterfly that was still very pretty and could actually be used for something.

There is a little loop on the back so that it can be used on a hair-clip or threaded on to a ribbon. Omit the antennae and you have "fairy wings" for a doll if you thread it on a ribbon and tie it around her waist.

More picots can be added at will, and in very little time, if you want a variety of butterflies. Once you have made one you'll find that you can easily "invent" many related species...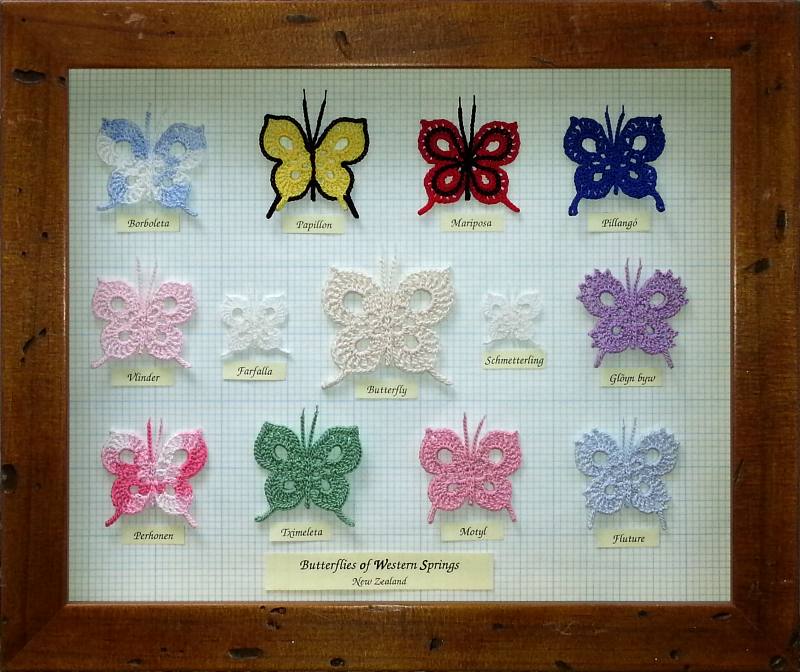 I hope you enjoy making them! Megan

The pattern is available here.